Latest updates from the VVGA Council will be added here.
Results for VVGA Teams event held at Benalla can be viewed HERE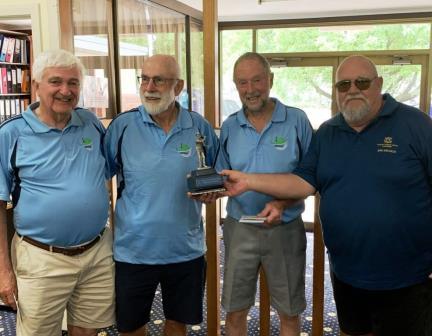 ---
Vale VVGA Life Member Malcolm Macpherson.
Malcolm was made a Life Member of the VVGA in 2008.
Malcolm served as Secretary/Treasurer of the VVGA 1988 to 1990 and VVGA Treasurer from 1991 until 2016.
Malcolm was AVGU Secretary from 1997 through to 2007.
Condolences to Marj and family from the VVGA Executive, Councillors, and VVGA District Members.
---
Entries now open for 2023 State Championships at Warragul –
You can enter online via the link to the Warragul Golf Club Entry Form on VVGA Events TAB or download the entry form in pdf format.
Click Here to go directly to Warragul Golf Club website for entry
---
---
Entries for the AVGU event in Canberra from the 12th – 17th November are now open.
Event Flyer can be viewed here.
---
President News Letter 2nd June, 2023 – select HERE to read.
---
---
Secretary – John Robertson – vvgasecretary@gmail.com
President – Ern Kraulis – presidentvvga@gmail.com
Treasurer/Webmaster – Greg Bennett – vvgawebmaster@gmail.com
Captain – Brian Hazell – vvgacaptain1@gmail.com